Measurement & Attribution
Purpose-Built CTV Attribution for Performance Marketing
At tvScientific, we believe outcome-based performance marketing campaigns are the most cost-efficient way for marketers to reach their audiences. Whether you're connecting with an existing audience or breaking into a new one, our platform can provide the real-time insights you need to judge efficacy, adjust strategy, and influence results.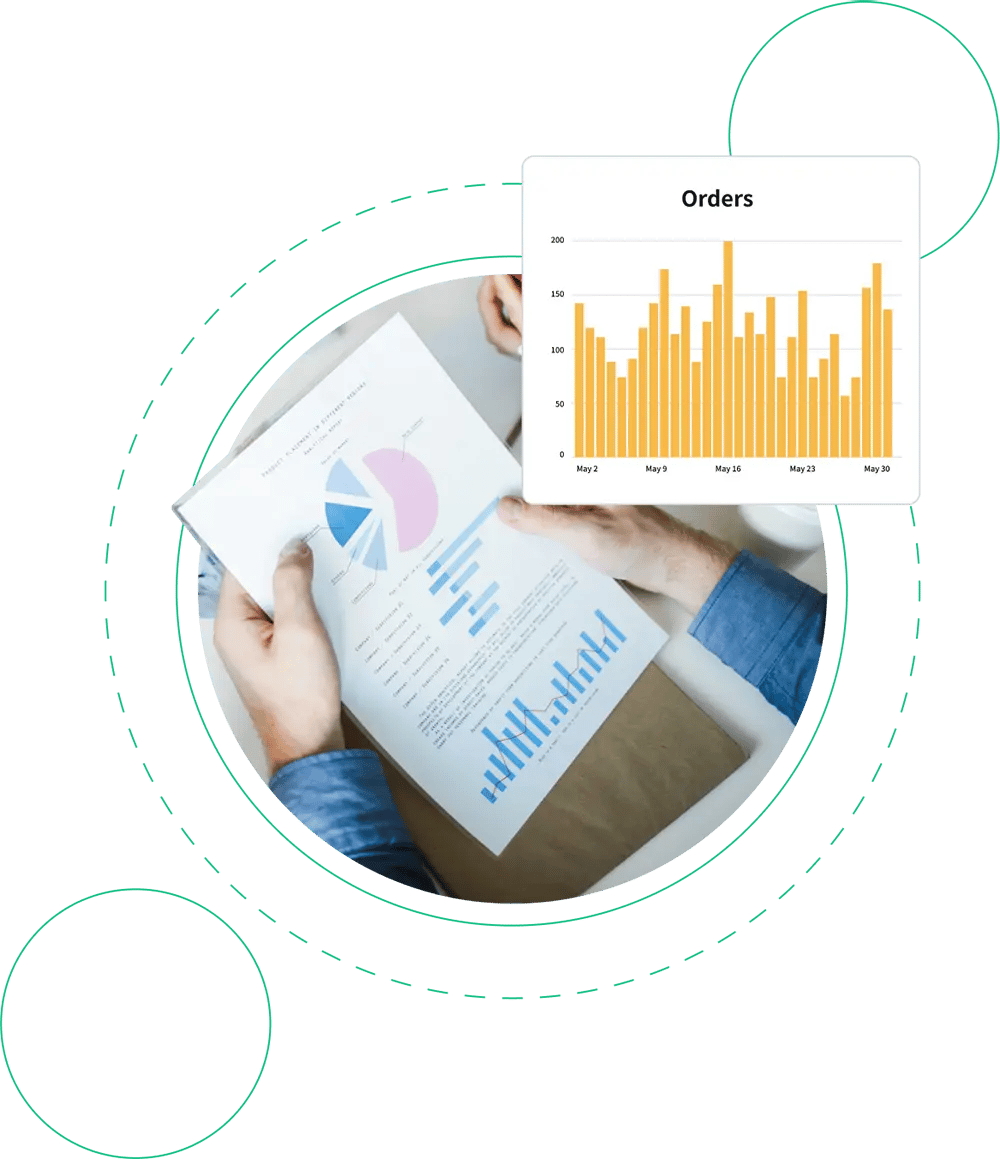 Delivering radical data transparency
tvScientific delivers outcome-based reporting on granular data metrics, so you know precisely how much value your campaign creates.
CTV Measurement
Everything you need to see CTV-ad-exposure-to-outcome data is fully integrated and optimized in our platform.
CTV Attribution
Our platform provides attribution you can trust, matching site visits + CTV ad exposure through a direct 1:1 deterministic ID.
Incrementality Testing
Our incrementality tool kit helps you measure brand lift and calculate incremental performance metrics like iCPA iROA.
Ads are delivered
First, an ad is delivered to the CTV advertising platform being viewed in a household. The platform identifies and stores the IP address in an exposure file, using a device graph to map the laptops, phones, and other devices connected to the IP address.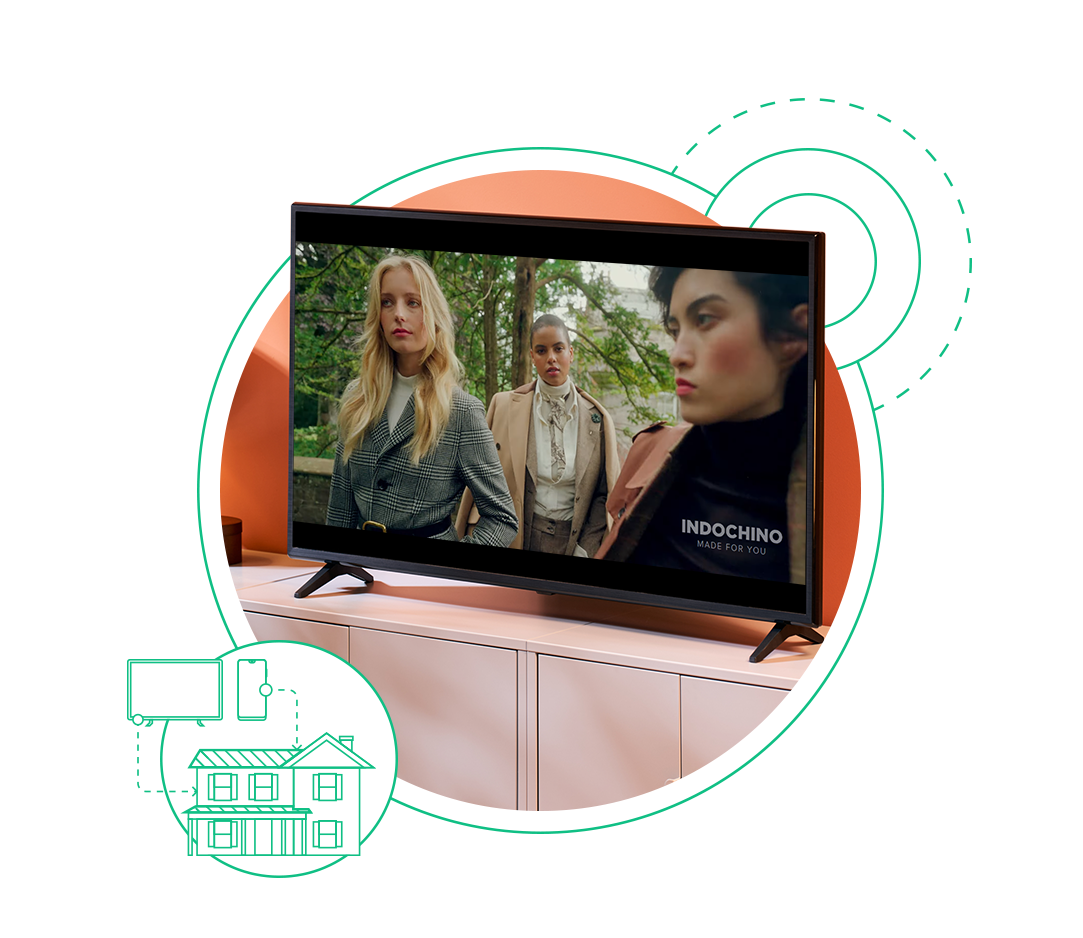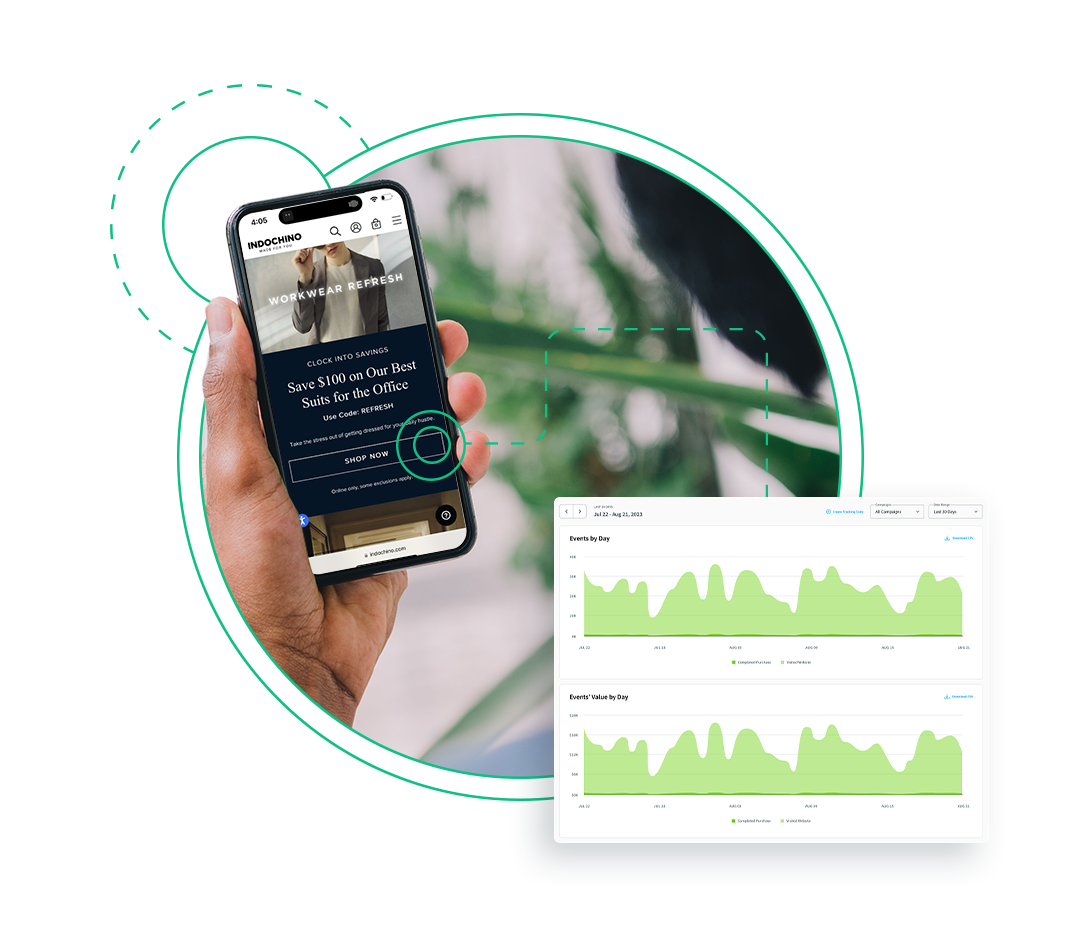 Event data is captured
When someone uses a device connected to the IP address to complete a desired action, such as signing up for a newsletter or completing a purchase, data about the event is stored in an outcome file.
Data is analyzed
Our platform compares the data stored in exposure and outcome files, identifying matching IP addresses. Those IP addresses are then attributed and recorded, so you know when an action was taken as a result of viewing a CTV ad.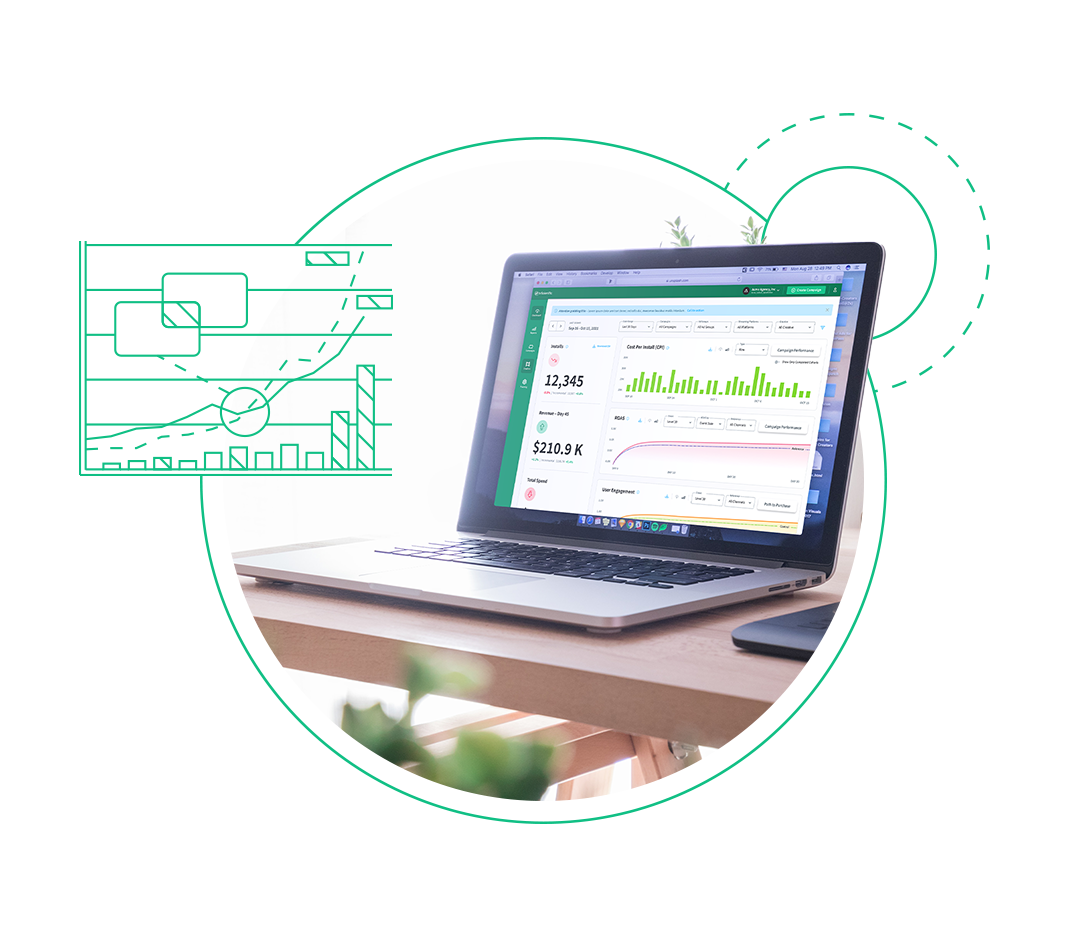 Leveraging multi-touch CTV attribution
tvScientific uses all data available to paint a complete picture of ad effectiveness
Consistent Data
Our platform uses the Shapley Value to assign fair credit to each point of ad exposure along the path to conversion, without being overly sensitive to input data. That makes it a consistent measurement tool.
Incremental Exposure
Too many instances of ad exposure, and your audience will tune out. Our platform lets advertisers measure how exposure impacts conversion.
Bidding Outcome & Optimization
Our measurement and attribution tools use data-science driven bidding and outcome engines to optimize a campaign based one exposure.
Data-Driven
tvScientific partners with major data providers like Oracle, TransUnion, and more to put your marketing material in a rich, data-driven advertising ecosystem.
Why CTV?
Choosing a CTV ad platform allows you to leverage data-driven, AI-optimized campaigns delivered to targeted user bases. tvScientific takes CTV advertising a step further, providing rich data insights to ensure marketers know precisely how valuable their CTV campaigns are. By providing transparent data, our platform gives marketers the tools they need to optimize ROAS and produce results.
Not all impressions are created equal
In a distracted world, meeting customers when they're focused and relaxed is more important than ever. tvScientific ensures that your ads are being deployed to the right place at the right time — and provides the data to back it up.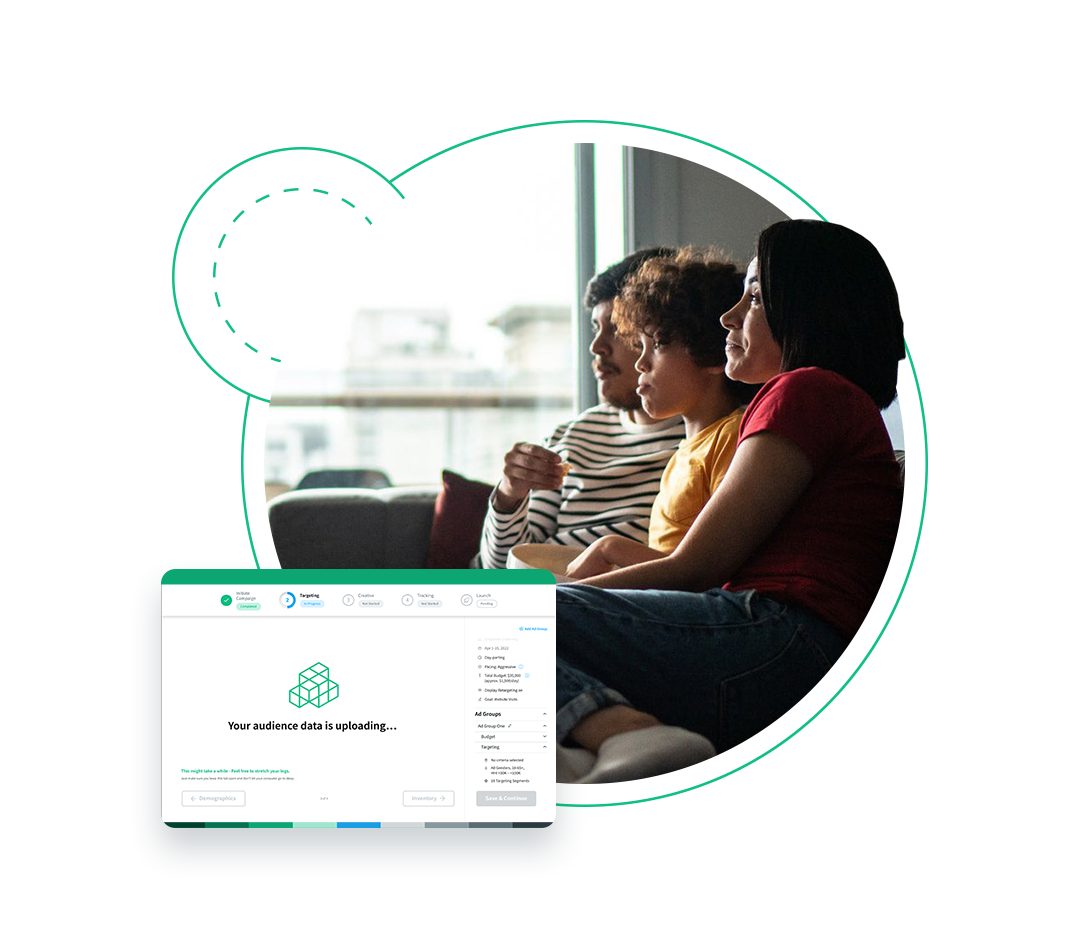 CTV ad distribution for any budget
Our CTV measurement and attribution platform is built to optimize budgets of any size. That means we don't have a minimum budget requirement for our platform or specific partners. You can execute ad buys against Hulu, Peacock, Samsung, and more at any level you're comfortable with.
Easily integrate with Google Analytics
You can incorporate your measurement and attribution into Google Analytics, giving you easy access to ad exposure and visitor identity metrics. Of course, you can also view it on our Reporting Dashboard anytime.
Measurement without privacy concerns
Our platform gives you insights into advertising data without having to worry about potential privacy issues that have affected mobile, search, and social advertising channels. Read our ebook to learn more about why CTV is an effective complement to search and social campaigns.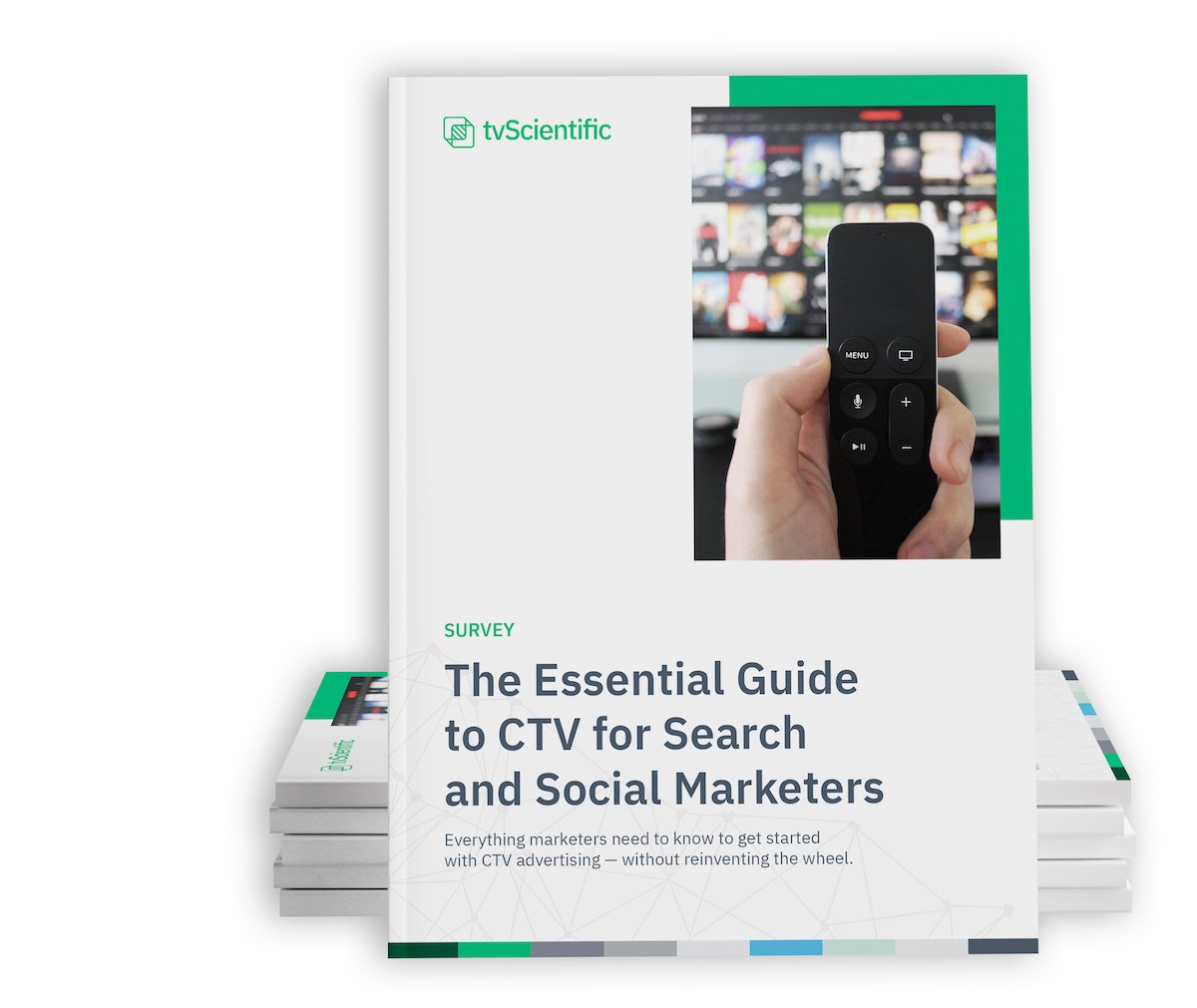 Leveraging the 1:1 Model
Marketers should know precisely which campaigns are the most effective, so our CTV measurement and attribution platform provides data transparency in a 1:1 model. The 1:1 model shows exactly where your efforts are paying off, and which campaigns need to go back to the drawing board.
This model presents a massive advantage over traditional channels, like linear TV, where tracking ad performance presents a logistical challenge. The base cost of advertising on linear TV, and the lack of reliable metrics, has limited the ability of smaller brands to connect with primetime audiences. With our CTV measurement and attribution platform, smaller brands can target their ideal audience and know if they've made a strong impression in real time.
Get started today
tvScientifics's CTV measurement and attribution capabilities can help you engage your audience on their terms.
Contact us today to learn more.
Learn More About CTV Advertising + Attribution