CTV Media Buying
A Comprehensive CTV Media Buying Platform
Getting your ads in front of an engaged audience is challenging, especially with traditional ad platforms providing diminishing returns. Enter connected TV (CTV), which combines the precise targeting & performance of mobile and social ads with the advertising impact of the best screen in the house: the television.
The experts at tvScientific have built the first supply path-optimized CTV media buying platform in the industry. We connect performance marketers with cost-effective, high-quality inventory running on television screens in a number of engaging formats.
Want to learn more about meeting your marketing goals with tvScientific? Get in touch.
What is CTV Media Buying?
Traditionally, ad buying has worked one of two ways: direct deals or self-serve. Direct deals have long been used to place ads in legacy formats like newspapers, magazines, and linear television. Social media and mobile marketing brought with them the use of the self-serve platform, which makes advertising easier — but smartphone users are easily distracted and tend to tune out mobile ads.
CTV media buying aims to make placing ads as easy on the television screen as it is on mobile and social. By providing direct access to premium CTV inventory straight from the source, advertisers can use high-quality creative assets that pop on the TV screen — while taking advantage of mobile-like targeting.
Step 1. Choose Your Platform
Whether you want the freedom to entirely self-manage your campaigns or not, your ideal CTV platform should be intuitive, transparent, and connected to myriad streaming apps to make direct deals simple.
Step 2. Chose Your Format
Your CTV ad partner should have a variety of ad formats available. For example, tvScientific offers video ads available in 6, 10, 15, and 30 second lengths, while providing access to high-def, full-screen visuals.
Step 3. Choose Your Target Audience
Unlike traditional TV commercials, CTV media buying allows you to target specific audiences and personas. tvScientific has a number of targeting options ranging from online & offline behavior to geographical location and even custom segments using first-party and third-party data.
Step 4. Analyze the Results
Your CTV media buying platform should be able to provide all the data you need to analyze the success of any campaign. For example, tvScientific's platform is built on radical data transparency, with 1:1 ID matching providing accurate, trustworthy results.
Why Use CTV Advertising?
If you're wondering whether CTV media buying is the right path for your marketing campaigns, consider the benefits:
Advanced Targeting
Target your intended audience with mobile-like precision. Age, location, preferences, shopping behavior — these are just a few of the segments at your disposal.
Measurement & Reporting
Thanks to the availability of measurement and reporting data on CTV platforms, it's a snap to keep your ROAS goals on track.
No Wasted Ad Spend
By setting targeting parameters and following the consumer journey from the TV screen to a website or app, you can be sure you're only paying for results.
Eye-Catching Creative
Don't just stretch out mobile ads on the TV screen — make those creative assets pop! A good CTV platform can lend a hand.
Pre-built Audiences
Using supply-side data, we've crafted pre-built audiences and inventory bundles to take the guesswork out of targeting.
Third-party Compatibility
We've partnered with companies like Oracle, Liveramp, and more to allow partners to layer on third-party interests and segments.
Make tvScientific Your CTV Advertising Partner
At tvScientific, we believe in the growth power of television advertising. Recent advancements in technology and the prominence of streaming entertainment have created new opportunities for marketers, and tvScientific can help you make the most of those opportunities.
Built for CTV
Whether you want the freedom to entirely self-manage your campaigns or not, your ideal CTV platform should be intuitive, transparent, and connected to myriad streaming apps to make direct deals simple.
Premium inventory
You'll get access to brand-safe premium inventory from high-quality publishers.
Measurable results
The purpose of performance marketing is to drive measurable results. By matching TV ad exposure to site visitation and outcomes, we follow viewers' paths from ad to website to purchase.
Budget-friendly
Pay for results, not views. CTV media buying helps optimize your budget and ensure you're not wasting valuable ad spend. Advertisers pay for results like purchases and installs, not just views from a distracted audience.
Radical transparency
Data transparency is built into the core of our platform, making tvScientific a CTV media buying partner advertisers can trust.
Automation
Our technology does the heavy lifting and optimizes campaigns in real time based on your performance goals.
BYO supply deals
Already have a CTV inventory deal in place? No problem! You can connect your deal ID directly to our platform and use our attribution tools to measure the outcome.
No extra steps
With an intuitive, self-managed platform custom-built for ad performance, we connect advertisers with streaming apps and high-quality media — no complex deals needed.
Have additional questions about CTV media buying or the tvScientific platform?
Check out our essential guide to CTV for search and social marketers.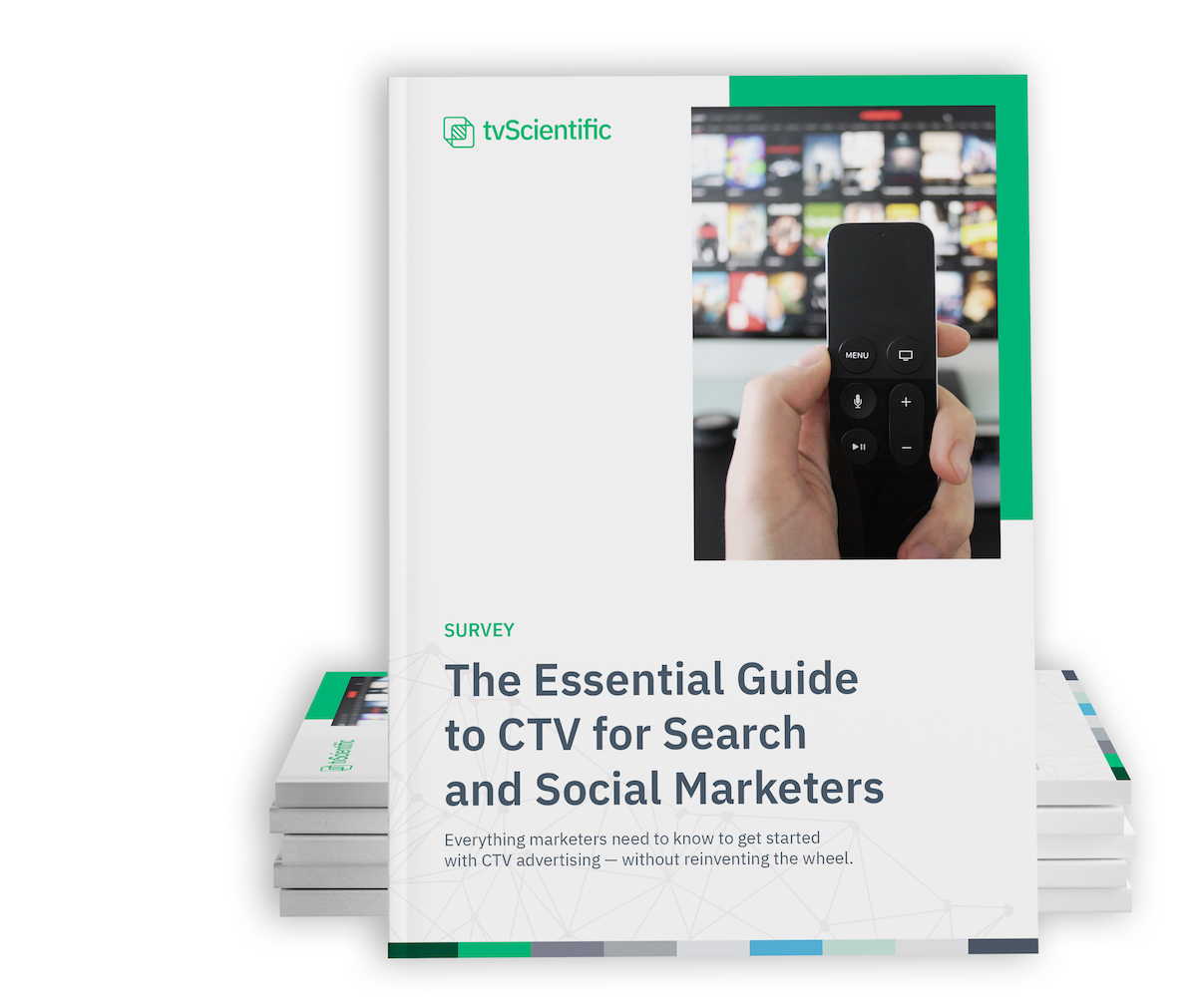 Learn More About CTV Advertising + Attribution