Guide
The CTV Advertising Playbook for D2C Marketers
D2C is growing quickly, and it's not a shock. Without middlemen, brands can build stronger relationships, more deeply understand buyer behavior, and see revenue skyrocket.
But those benefits come with challenges — including differentiating from all the competition. D2C marketers are using CTV, one of the most effective ways to reach consumers today, to break through this barrier.
In this guide, learn how to expertly build, launch, and measure CTV campaigns for your D2C brand.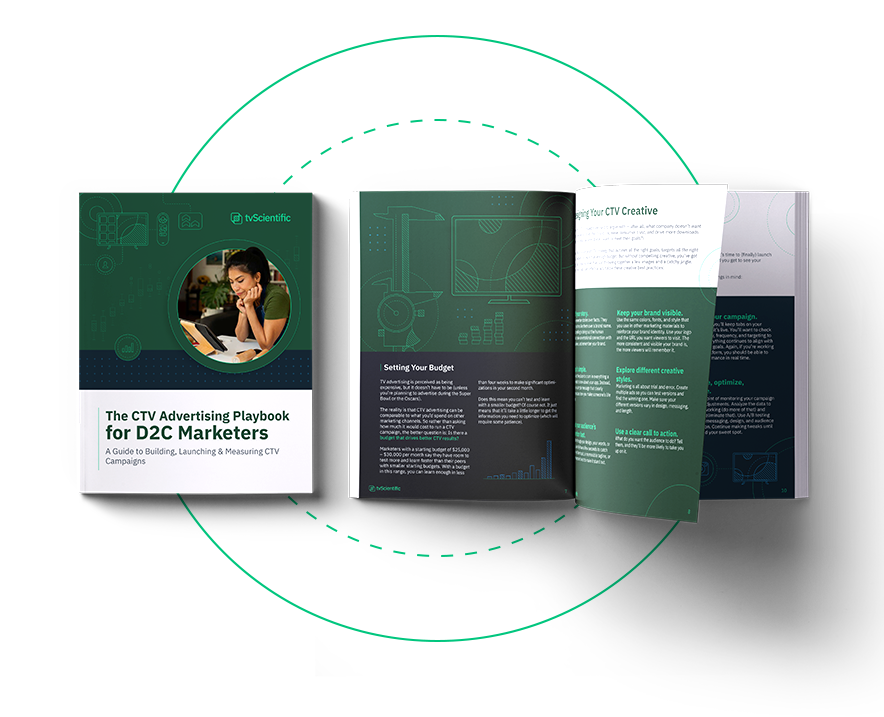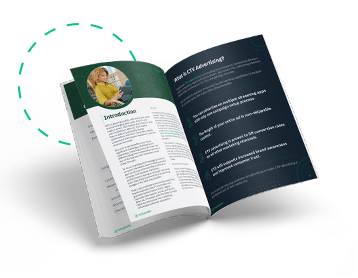 What You'll Learn
How to prioritize your CTV goals
How much you should spend to get real takeaways in four weeks
What the best creative assets have in common
What incremental reporting is and why it's important