Guide
The CTV Advertising Playbook for Gaming Marketers
AI, virtual reality, and live streaming have made the gaming industry a growth machine. The pandemic fast-tracked this growth, and the industry is now expected to be worth $321 billion by 2026.
It's no wonder it's such a competitive industry. To differentiate in this crowded space, marketers have their work cut out for them. And they're turning to CTV, one of the most effective ways to reach consumers today, to help in this feat.
In this guide, you'll get tips and best practices for building, launching, and measuring CTV campaigns for your gaming company.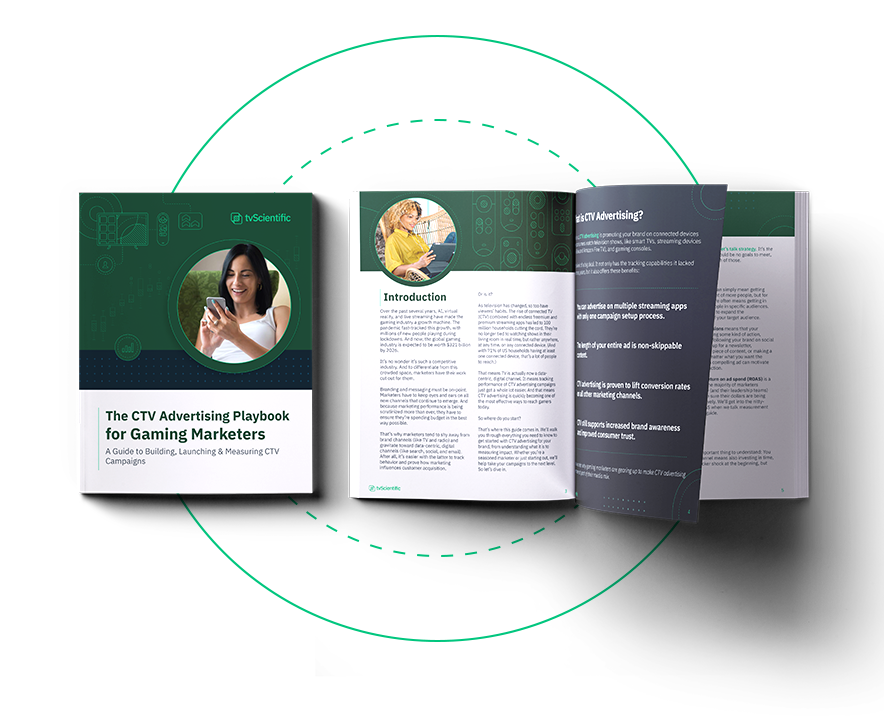 What You'll Learn
Common CTV goals and how to set your own
The budget that will yield significant learnings in one month
Best practices for CTV advertising creative assets
Why incremental reporting is important to measure success