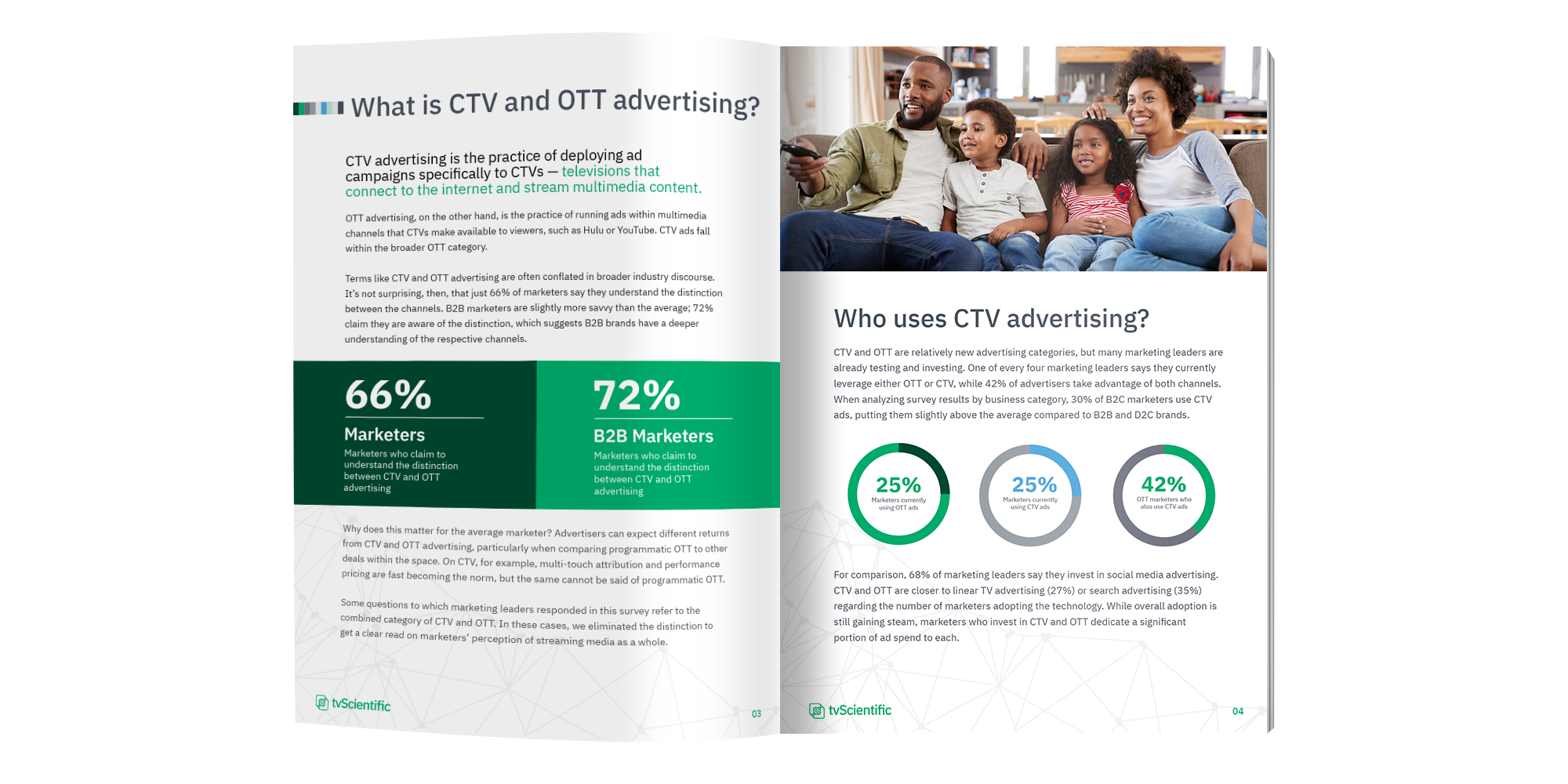 For years, marketers have been moving away from the legacy television environment to embrace emerging channels like mobile, search, and social. But with so many streaming entertainment channels gobbling up market share from traditional cable companies, it's time to give OTT and connected TV another look.
To better understand the opportunities, benefits, and challenges of this new dynamic, we surveyed 500 senior marketing executives and found out how they've adapted. Here are just a few things we learned:
77% of marketers believe CTV and OTT ads are effective or highly effective

25% of marketers currently use CTV ads, but —

28% say they plan to implement it in the next 5 years, making now the ideal moment to get on board
Download your free copy today to find out more!
Surveys from 500 marketing execs reveal new insights into the opportunities, benefits and challenges of OTT & CTV channels