Blog
August 2023 News Roundup: CTV Ad Spend Reaches $1B, Barbie's Marketing Success Breakdown, and More
Catch up on the latest events and research driving the CTV and marketing fields.
---
Here's what you need to know about trending developments in CTV and marketing
Break out the notebooks and pencils, because it's back to school season, and not just for kids. With massive industry changes courtesy of post-pandemic behavior shifts and the advent of generative AI, successful marketers need to study up in order to stay ahead. So welcome to the August 2023 lesson plan, courtesy of tvScientific. This month's roundup of CTV and marketing news digs deep into the neon-soaked marketing that powered the Barbie movie's success, celebrates a $1B ad spend milestone, and checks in with industry leaders on how to best leverage AI. Let's get to it.
Jump to a section…
CTV Ad Spending Reached $1 Billion in June, Vivvix Says
Connected TV Viewing Cuts Into Mobile's Dominance Over US Screen Time
Majority of Canadian Consumers Likely to Engage with Enhanced Connected TV Ad Formats
Think Pink: Lessons Learned From the Barbie Marketing Team
How the Pandemic Changed Marketing Channels
How Today's Top Marketing Leaders Are Approaching AI
Want Insights Like This Delivered Straight to Your Inbox?
CTV Insights
Broadcasting + Cable
CTV ad spend hit a new milestone of $1 billion in the first half of 2023, according to Kantar Group's ad tracking unit Vivvix. "This milestone validates the projections on CTV's ascendency from experimental to a 'table stakes' medium," said CEO Andrew Feigenson. Vivvix also noted that digital formats generated 70% of ad spend, with video as the fastest-growing format.
eMarketer
Mobile's stranglehold on US adults' screentime is waning and CTV is rising to close the gap, according to analysis from Insider Intelligence's eMarketer. By 2025, expect viewers to spend more than 130 minutes per day with connected TV platforms and services.
LG Ad Solutions via Business Wire
We know connected TV offers potent new ways to engage with consumers, but how are the people watching CTV advertising responding? According to LG Ad Solutions, 84% of Canadian viewers said they like the type of enhanced ads brands can deploy on CTV, and more than half reported engaging with them. Location-based enhanced ads resonated particularly well, with 78% of respondents saying they like ads that provide the closest store locations.
Marketing Insights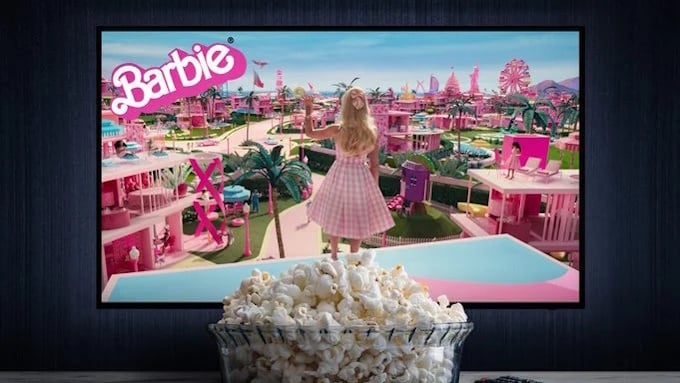 CMSWire
As Google revises its own approach to advertising privacy and measurement in a post-IDFA world, the company has shared a new marketing playbook. It's targeted toward addressing consumer privacy expectations as well as impending regulations, and it points to first-party data as a key new way to build relationships.
Harvard Business Review
The combined forces of inflation and rising cost of living are causing more marketers to focus on performance marketing, according to a recent survey. The survey indicates that 11.8% of marketers now center performance-driven marketing in their plans, compared to 8.6% last year. Pressure from leadership to hit targets was cited as a primary reason for the shift by 45.2% of respondents.
Forbes
It cannot be denied: Artificial intelligence (AI) is shaking up the world of marketing, whether it's being used to draft copy for websites or combing through data to measure KPIs. It's a time of uncertainty and excitement, anxiety and opportunity — so before you plug in, be sure to read what industry leaders think and how best to deploy and utilize this powerful tool.
Want Insights Like This Delivered Straight to Your Inbox?
That concludes our August 2023 news roundup! To stay informed on these and other news stories from the worlds of marketing and CTV, sign up for our newsletter today.