With cable TV subscriptions dropping, optimizing your OTT buying strategy strategy is more important than ever.
Understanding the OTT landscape is the first step towards optimizing your media buying strategy.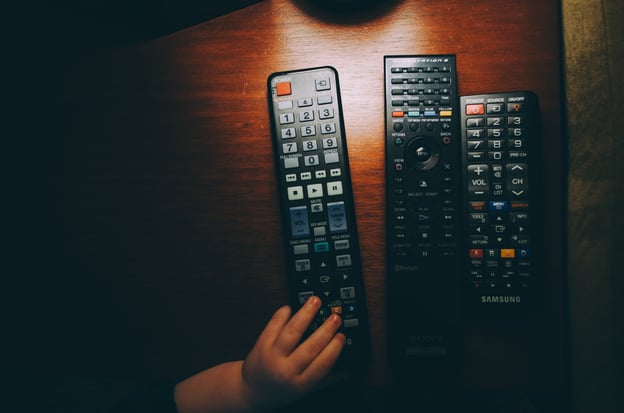 In a world of cord cutters and internet-connected everything, more and more people are turning to over-the-top content for entertainment. This represents a huge opportunity for digital marketers, who can use OTT media buying to reach their desired audience. This includes connected TV (CTV), a crucial subcomponent of the OTT ecosystem. Whereas OTT refers to any streaming media, CTV specifically refers to watching on a television screen, whether via smart TV interface or an external internet-connected device. The distinction is important: People sitting in front of the TV are more likely to be relaxed and attentive, whereas those streaming via mobile are likely on the go and more prone to distraction.
Understanding the many facets of the OTT revolution is essential to executing an effective marketing campaign. In this post, we'll demystify the OTT media landscape and help you create an optimized advertising strategy incorporating OTT media and CTV devices.
Our comprehensive guide, What Is OTT Advertising? Why Over-The-Top Is the Channel to Watch, can help take your strategy to the next level.
What Is OTT Media Buying?
Simply put, OTT media buying refers to the process of buying advertising space in the over-the-top environment. Consumers access OTT content through connected TVs as well as any other connected devices people use to stream their favorite shows and movies. Unlike traditional television commercials, OTT advertising allows marketers to bypass television providers and directly reach audiences via streaming media.
The fact is, old-school TV setups like cable subscriptions are steadily dropping in the United States. It's estimated that by 2024, 35.4% of U.S. households will cut the cord entirely, and 71% of those doing so cite the availability of online content as their reason why. OTT advertising is necessary to reach those streaming audiences, and provides benefits like increased flexibility, better ROAS, and enhanced targeting options.
How Does OTT Targeting

Work?
Unlike traditional television advertising, which is aimed at a broad audience, OTT targeting allows advertisers to hone in on more specific groups in their desired demographic. This means you're not wasting ad spend shouting into a void, and instead targeting the people most likely to respond to your marketing content.
OTT platforms collect a wealth of information about consumer habits and use that to segment specific audiences. This approach is similar to how other online and mobile ads have worked for years, only now it can be applied to a television environment.
To get an idea of the kind of targeting OTT media offers, here are some examples that tvScientific's platform provides:
Online behaviors

Offline behaviors

Interests

Demographics

Geography

Custom segments
When compiling your OTT media buying strategy, you'll want to partner with a platform that has access to this kind of comprehensive data. By using a platform that comes integrated with major third-party data sources, you'll unlock the precision of digital advertising while connecting with the television audience.
How Much Does OTT Advertising Cost

?
There's no specific, standard pricing for OTT advertising, CPM (cost-per-mille impressions) is common. Certain CTV platforms also facilitate CPA or cost-per-action buying, which transforms TV into a performance channel. That means instead of paying for units of airtime (like $6M for a 30-second Super Bowl spot), OTT ads are priced based on cost-per-action (CPA) metrics: visits to a URL, purchases and sign-ups, etc. Cost-per-install (CPI) pricing is also increasingly preferred by app marketers.
Naturally, OTT advertising costs will also be affected by the type of media you're buying. Many platforms offer a wealth of options like full-screen videos, HD resolution, and variable ad times. You'll want to tailor your ad creative appropriately; assets created for mobile campaigns, for example, may not look the same when blown up on a 65" 4K TV.
The bottom line is that OTT advertising can yield significant savings and stretch your marketing budget further. When you're only paying for ads that get results, you reduce most of the risk associated with traditional television advertising.
How Can I Optimize My OTT Media Buying

Strategy?
Just like with performance-based mobile advertising, optimizing your OTT media buys allows you to get the most out of your ad budget. You need to use all of the tools at your disposal to make sure you're not wasting any time or effort on ads that aren't reaching the right people at the right time. That means studying all of the data that's available.
Partnering with the right advertising platform makes that much more manageable. You'll want to find a partner that has measurement and attribution built into its DNA, as this is the best way to increase ad exposure and see exactly what outcomes your strategy is yielding. Don't forget, OTT encompasses multiple platforms, and consumers don't interact with all of them in the same way. You can't ignore the connected TV environment. In just five years, connected TV penetration in the U.S. skyrocketed from 23% to 56%, so it's essential to keep that audience in mind when devising a well-rounded OTT media plan.
When it comes to connected TV media buying, tvScientific is at the forefront of the industry. Our proprietary performance advertising platform was the first built specifically for the CTV landscape, combining the reach of television with in-depth attribution and analysis that modern advertisers need to stay ahead. If you're looking for a partner to optimize your OTT media buying strategy, get in touch! Our experts are ready to help you learn more about the advertising potential of the CTV ecosystem.