tvScientific Names First Head of Product
Matthew Koontz to advance sophisticated CTV buying and measurement solutions for performance marketers.
---
Matthew Koontz to advance sophisticated CTV buying and measurement solutions for performance marketers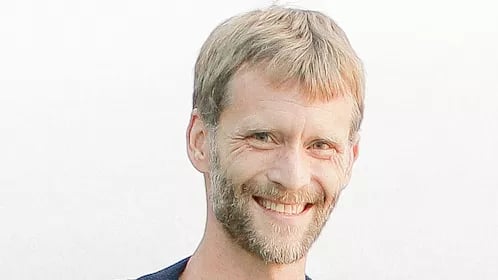 LOS ANGELES, August 9, 2022 — tvScientific, the leading connected TV performance advertising platform, has appointed Matthew Koontz, a seasoned product management executive, as its first Head of Product. Koontz joins tvScientific to advance its mission to make TV advertising accessible and measurable for 9M+ performance and mobile app marketers of all sizes. Koontz will lead development of tvScientific's sophisticated CTV platform advertising experience by accelerating innovation in CTV buying and AI-led optimization and attribution. He will report to tvScientific's Co-Founder and CPO David Koye.
Koontz' mandate encompasses end-to-end leadership of tvScientific's product development organization. In his role, Koontz will establish and grow tvScientific's product team to expand and scale its comprehensive CTV performance platform. He will be focused on listening to and building for modern eCommerce, Mobile App and Direct-To-Consumer brands in order to simplify and automate CTV buying and optimization while enabling powerful performance insight through tvScientific's portfolio of integrated measurement solutions.
"Today, digital marketers have unprecedented opportunities to drive measurable outcomes and return on ad spend through the application of performance marketing strategies in advanced television," said David Koye, CPO and Co-founder of tvScientific. "As head of product, Koontz will lead product development in anticipation of market needs and will ultimately further our mission to enable any business to use TV to reach customers and generate growth through tvScientific's automated self-serve platform."
Prior to joining tvScientific, Koontz was Director of Product Management at Attentive Mobile, where he led a team responsible for innovating in service of thousands of direct-to-consumer brands by delivering the world's leading SMS Marketing platform.
Before Attentive Mobile, Koontz ran a product organization at Hulu as Director of Ad Product Management, where his team launched the Hulu Ad Manager and stewarded the industry's most innovative portfolio of non-intrusive ad experiences. Prior to Hulu, he served as Director of Product Management, TV marketplace at Xandr where he invented and shipped Xandr's TV Planning and Buying Platform supporting Linear and Premium Digital Video content monetization.
Before Xandr, he joined Snap Inc. where he built and launched Snapchat's homegrown ad platform and self-serve/programmatic ad buying interface.
"tvScientific has demonstrated rapid and sustained growth in a short period of time through its clear focus on innovating for the performance-minded marketer," said Matthew Koontz, Head of Product. "I'm excited to help accelerate the team's velocity in its pursuit of unleashing the power of television-based storytelling to drive measurable business outcomes for our customers."
Koontz has been an innovator in the OTT space for nearly 10 years. "As part of the Xbox One launch team at Microsoft, I helped deliver and scale the industry's first performance-oriented, interactive ad experiences on Connected TV - NU Ads," said Koontz. "The world has changed since then, but the opportunity to bring modern marketers scalable and measurable solutions for the living room remains broad and impactful. I'm a true believer in the potential of CTV to catalyze change across the advertising industry — by harnessing the horsepower of modern performance marketing technology with a measure and optimize oriented approach to planning, buying and measuring TV advertising."
About tvScientific
tvScientific is the most sophisticated performance advertising platform built for connected TV. The tvScientific platform makes TV advertising accessible and measurable for brands and apps of all sizes. tvScientific offers a self-managed solution custom built for performance marketers, that simplifies and automates TV buying and optimization, leveraging massive data to prove the actual value of TV advertising. The platform reaches 95% of AVOD inventory using proprietary, deterministic ID technology to measure ad exposure to outcome in an approachable, radically transparent and scalable way. An Idealab company, tvScientific was co-founded by senior executives with deep roots in programmatic advertising, digital media, and ad verification. Today, the company continues to make strategic alignments with key players — the most recent being NBCUniversal — to advance CTV performance advertising forward. The company is headquartered in Pasadena, California. For more information, visit https://www.tvscientific.com.